#CareCantWait


Ireland's public hospitals have never been in such crisis.
We've heard the apologies. We need a Government that works for patients.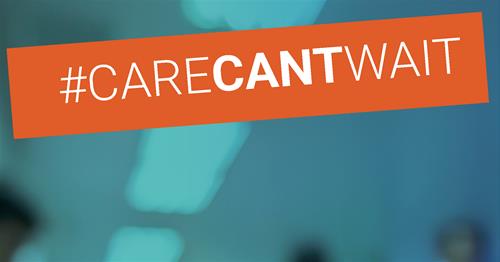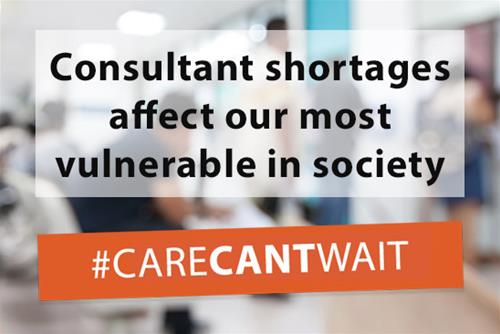 The IHCA, which represents over 90% of Consultants working in Irish hospital and the mental health services, has a responsibility to highlight concerns that impact on patient care and service delivery.
The acute shortage of hospital consultants is not only pushing up waiting lists, but it is a fundamental threat to the timely access of high quality care in our hospitals. The number of medical specialists in Ireland, based on population, is 43% below the EU average – the lowest in Europe.
We have a crisis in consultant staffing – 1 in 5 permanent posts cannot be filled, over a third of advertised consultant posts failed to fill in recent years, and there is an overreliance on agency staff. Together with the appointment of non-specialists to consultant posts, these issues are undermining the safety and quality of patient care. Patients in urgent need of care can't wait any longer for the Government to address this crisis in our health service.
The Government accepts that we have a problem in recruiting and retaining consultants in our public hospital system, yet there has not been any meaningful engagement to address the consultant shortage issue. Ignoring the problem doesn't make it any less real for the hundreds of thousands of patients waiting for an appointment or treatment in our public hospitals. All who work in Irish healthcare are motivated to do the best for their patients, but care can't wait.
It's time for all stakeholders—the IHCA, Minister for Health Simon Harris, Minister for Finance and Public Expenditure and Reform, Paschal Donohue, their officials and the HSE—to work together to find the solution without further delay.
Support the IHCA campaign #CareCantWait.