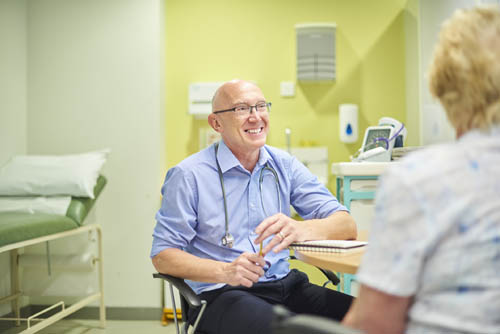 The Association is widely recognised as the voice of hospital consultants in Ireland and represents the views of its members in a wide range of forums and with all relevant stakeholders including Government Departments, other key health policy makers, employing authorities, health insurers, regulatory authorities and the media. The Association is a fearless defender of the profession and its core values having particular regard to the independence and freedom of Consultants to act in the best interests of their patients.
The Association provides a broad range of services to members, including:
Contract negotiations with health service employers and other bodies.
High level representation and advice to members on contract, employment and industrial relations issues.
Local negotiations with health service employers in the context of resourcing issues, workplace disputes and grievances.
Representation of members' views through the Association's advocacy and communications function including publication of policy submissions, national circulars, press statements and member surveys.
Detailed guidance for members on a range of issues including private practice, health insurance, superannuation, taxation, incorporation, GDPR and medico-legal concerns.
A range of financial risk products through the Association's group scheme.
The Association represents in excess of 95% of hospital Consultants. Membership is entirely voluntary, upon ratification by the National Council and payment of the annual subscription.
There are different classes of membership with varying rights and entitlements.
Further information on the different classes of membership is available in the side menu.
Consultant Membership
Membership of the Association is generally open to Consultants in hospital practice who are holders of the Common Contract or who are eligible to hold a HSE structured public appointment and who are either registered on, or eligible to be registered on, the Specialist Division of the Register of Medical Practitioners or the Register of Medical Specialists as maintained by the Irish Medical Council. Certain exceptions and other rules apply and further details can be found in the Rules of the Association here. 
Associate Membership
Associate Membership is open to doctors who have not yet been appointed to a Consultant post and who:
Hold or have previously held enrolment on the Irish Medical Register or Irish Dental Register; and
Have commenced in or completed the final year of his or her specialist training; or
Have received a Certificate of Satisfactory Completion of Specialist Training from an Irish Postgraduate Medical Training Body.
Life Membership 
Members who reach retirement age under the Common Contract or who, had they held such a Contract, would be deemed to have reached retirement age thereunder, may become life members of the Association on payment of a once-off fee, provided they  were fully paid up members during the preceding five years. Life members are entitled to the same rights and privileges of membership as full members, including the right to vote at General meetings and in elections to National Council.