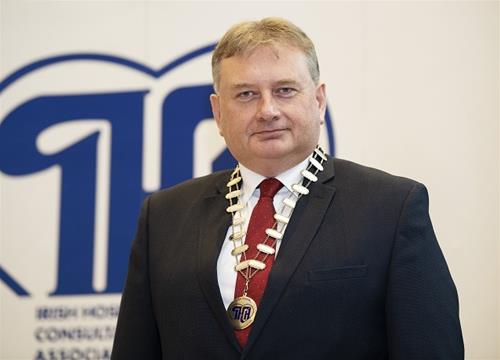 Welcome to the new Irish Hospital Consultants Association website
It gives me great pleasure to introduce the new look IHCA website, with enhanced functionality that will provide better access to relevant information for Consultants and a platform to promote, encourage and support the advancement of the practice of medicine in Ireland.
The IHCA represents 95% of all Hospital Consultants working in Ireland's acute hospital and mental health services. It is the leading representative voice for the profession.
Using the latest design technologies on a mobile and video friendly platform, this new site hosts our ongoing #CareCantWait campaign on social media.
The Association launched its #CareCantWait campaign in June 2019 to highlight patients' continuing lack of access to acute hospital care and increasing waiting times for consultant appointments and treatment. The campaign encourages patients, the public and those working in healthcare to support the Association's call for Government to restore pay parity for new Consultants to ensure that vacant Consultant posts are filled in order that timely care can be provided to the population.
I ask you to explore the #CareCantWait campaign and support us in advocating for patients and their families.
Dr Donal O'Hanlon, President