Staffing the Consultant Team can solve waiting list crisis
Dr Laura Durcan, Consultant Rheumatologist, Beaumont Hospital, and IHCA Vice President
Waiting lists can be eliminated completely for those waiting longest if more senior clinicians are put in post, says Consultant Rheumatologist and IHCA Vice President Dr Laura Durcan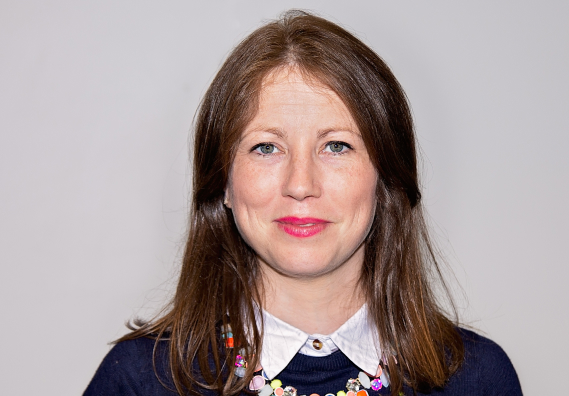 With one million people on some form of hospital waiting lists nationally and record numbers waiting to see a Hospital Consultant on an outpatient basis, it would seem our politicians have become almost immune to the crisis and have accepted that the problem of even worsening waiting list is unfixable.
The outrage that you would expect from having nearly 570,000 patients waiting for an appointment to see a Consultant is lacking from government. It would appear government has accepted it could do little to prevent an additional 53,336 patients being added to the outpatients waiting list already in 2019 – an increase of 6,667 patients each month. Long waiters have been the worst hit, with the number waiting over 12 months for an outpatient appointment increasing by 24,808 (16.2%) since the start of 2019. In the past five years, the numbers waiting to see a Consultant have increased by more than 205,000 (56%).
Consultant Rheumatologist at Beaumont Hospital and IHCA Vice President Dr Laura Durcan points out that behind these statistics are real patients who have worried their GPs enough to prompt a referral for specialist care. She believes we are in danger of forgetting the story that each one of these statistics represents.
"These are members of my family, members of your family. They are worried and their families are concerned. Often they cannot work while they wait and somehow we have normalised this," said Dr Durcan.
The Consultant Rheumatologist says the waiting list crisis has arisen as a result of massively understaffed Consultant teams, but that it can be fixed by putting more senior clinicians in post.
"I work in Beaumont Hospital, so my personal experience of solving these problems relates to my experience there with an engaged, positive and patient focused management structure and with the hard work of the Consultants on the ground. The impact of 'staffing the team' is demonstrated clearly in my own speciality, rheumatology, but also in orthopaedics, haematology and respiratory medicine."
Dr Durcan explains that the orthopaedic outpatient waiting list in Beaumont has been cut by more than a half over the past 12 months, falling from 2,207 patients in August 2018 to 1,049 in August 2019. "Beaumont created 1.5 new Consultant posts in 2018 and introduced a musculoskeletal physiotherapy triage service where patients with straight-forward referrals for joint replacement can be seen."
As a result, the 12 months+ waiting list for an orthopaedic appointment has been eliminated completely, from a previous position where 856 patients were waiting longer than 12 months just a year ago.
The Government and some opposition parties have put forward the National Treatment Purchase Fund (NTPF) as the key solution to bringing down hospital waiting lists. However, Beaumont achieved its dramatic reductions in orthopaedic waiting lists without the intervention of the NTPF.
Ending long waiters
Similarly, in respiratory medicine, the overall outpatient waiting list in Beaumont has decreased by a fifth over the past year, with the number of patients waiting longer than 18 months falling by almost three-quarters (from 252 to 69) with the addition of an extra Consultant. The waiting list for general respiratory clinics – excluding those on the list for the sleep clinic – is less than 6 months.
"In Haematology, they went from 183 patients waiting longer than 18 months for an appointment with a Consultant a year ago to four patients at the end of August waiting this length of time. That is again with a new Consultant in post," explained Dr Durcan.
In her own specialty, the reductions have been even more dramatic.  Forty-five percent of those on the rheumatology outpatient waiting list at Beaumont (398 of the total 877) were waiting longer than 9 months to see a Consultant in August 2017.
Elimination of lists
A year later, that figure was reduced to 97 (17%) and by August this year there were just 3 patients waiting longer than 9 months out of a total of 450 patients on the rheumatology waiting list. This 9 month waiting list has since been eliminated.
"We went from a waiting list of three and a half years to a scenario where we are now under 6 months, with urgent cases seen in under 6 weeks. I am proud to say we are the only centre nationally meeting our targets as set out in the model of care," said Dr Durcan, whose own appointment brought the number of Consultant Rheumatologists at Beaumont from two to three whole-time equivalents.
These additional Consultant posts were not specifically put in place as a sticking plaster to address the long waiting lists.  However, with the pooling of the speciality lists, the new Consultants were able to have an immediate impact. "What that means is that management has to put supports in place for the Consultants when they start, for example room in clinic and administrative support," added Dr Durcan.
Having a positive and engaged management structure is another important component to successfully tackling waiting lists. The HSE target is that 80% of people awaiting an outpatient appointment should be seen by a Consultant in less than 1 year.  HSE data confirms that only 70% of outpatient appointments are seen in less than 52 weeks. The RCSI Group, however, is the only hospital group meeting this less than ambitious target, with 87% of patents seen within a year.
"Examining the most revealing statistics from the best performing hospital group in the country shows that for the most part the specialties than have seen the most significant improvements in there waiting lists are the ones where the staffing have been increased.
"If you look at the dermatology waiting list in Beaumont, for example, it has not improved at all. That is because Beaumont has lost two dermatologists, rather than there being a net gain in posts," added Dr Durcan.
Unfilled posts
What is particularly concerning for Dr Durcan is that Ireland has 40% fewer specialists than the EU average and has 20% of its consultant posts unfilled. "We train more doctors than almost anywhere else and at the moment we train them for export and to staff centres of excellence elsewhere. For example, at Johns Hopkins where I trained, there were Irish consultants in post across multiple specialties making a huge difference to the centre and to their speciality. Meanwhile our waiting lists exponentially expand."
The consultant recruitment and retention crisis is a key factor in the long wait times patients now face. To put an end to this crisis, the IHCA has called on the Government to restore pay parity for new consultants to fill the large number of permanent consultant posts that are unfilled and attract Consultants back home from abroad.
Dr Durcan believes the above analysis of Beaumont's waiting lists shows a clear pathway to address our record waiting lists nationally. "I hope that the HSE and Department of Health recognise that health is not a black hole and that by weighing in together, we can make a huge difference to healthcare in Ireland. But we need to staff the team."