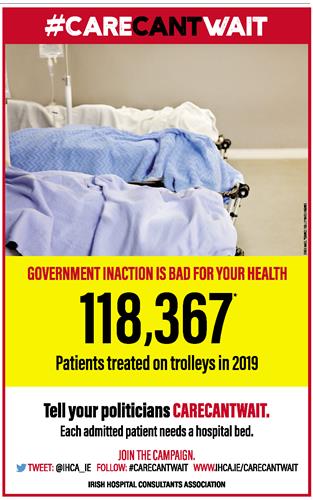 The Association is escalating its #CareCantWait campaign that has been active on Twitter since June last year.
This month we have commenced a national advertising campaign in the print media to highlight the consequences of the shortage of hospital consultants and public acute hospital beds. Government inaction on these pressing issues has resulted in 118,367 patients being treated on trolleys in 2019 and over 1 million people on waiting lists for treatment. People on these unacceptable waiting lists are deteriorating clinically and presenting in Emergency Departments for care. 
It is important that you make your views known to the elected representatives in your area on the shortage of beds and consultants in your hospital and the extremely damaging impact this is having on patients.
Support the CARECANTWAIT campaign by making your views known to your elected representatives through Twitter, email and letter.
---
A selection of the recent advertisements are below: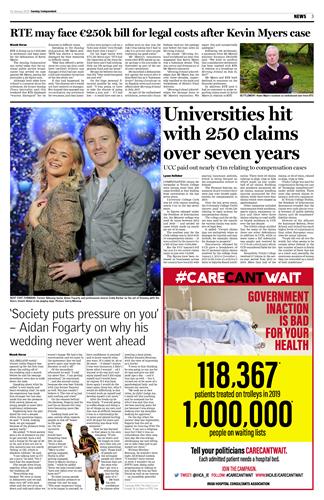 Sunday Independent, Page 3, 19 January 2020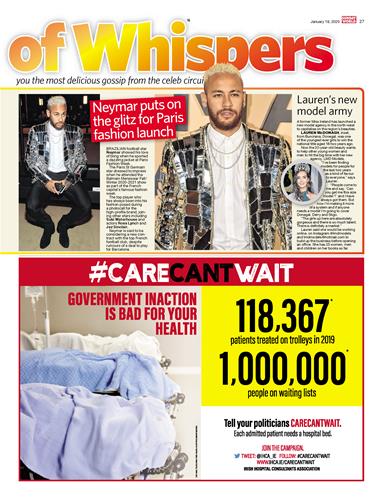 Sunday World, Page 27, 19 January 2020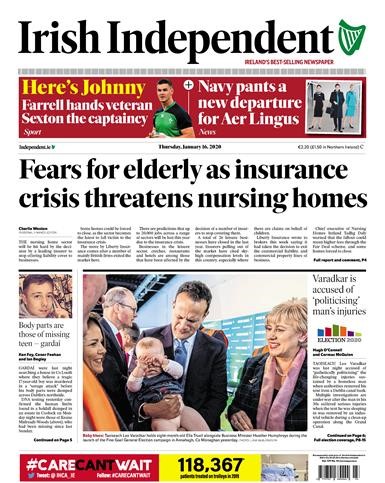 Irish Independent, Page 1, 16 January 2020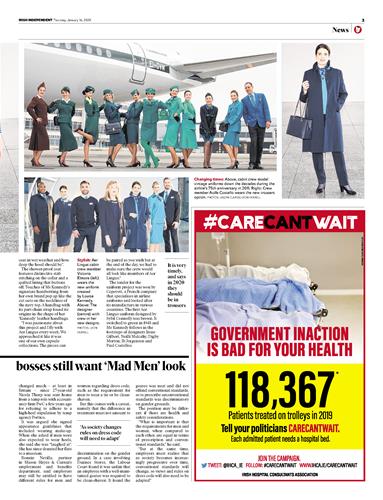 Irish Independent, Page 3, 16 January 2020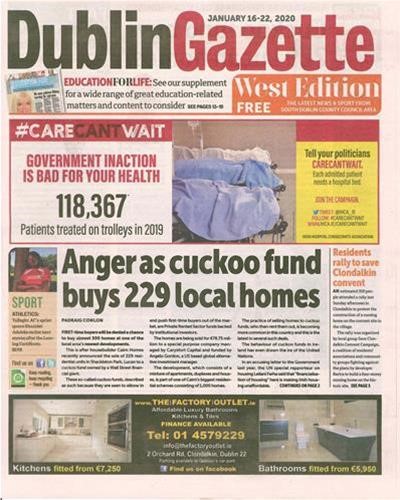 Dublin Gazette, West Edition, Page 1, 16-22 Jan 2019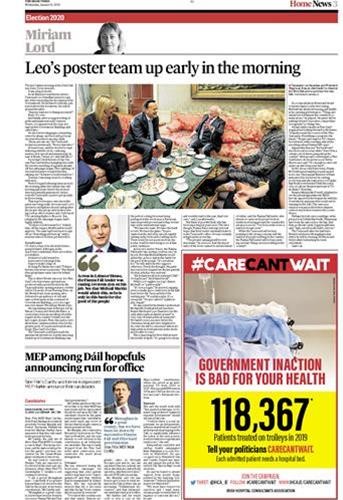 The Irish Times, Page 3, 15 January 2020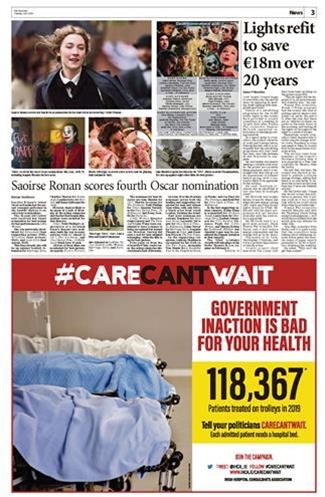 Irish Examiner, Page 3, 14 January 2020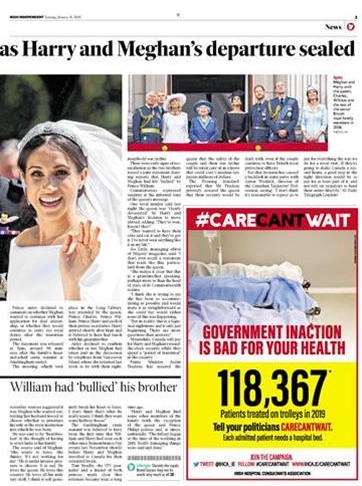 Irish Independent, Page 3, 14 January 2020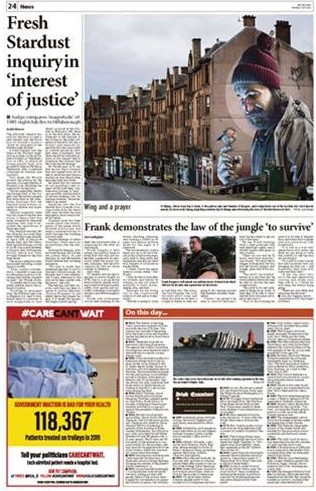 Irish Examiner, Page 24 (back page), 13 January 2020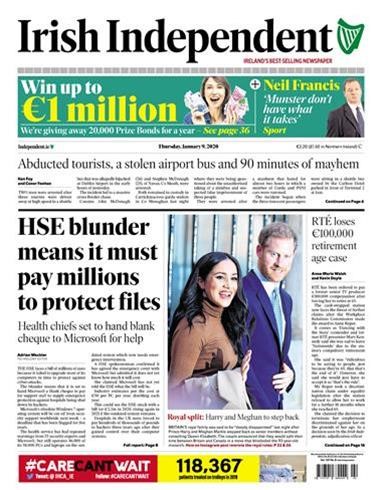 Irish Independent, Page 1, 9 January 2020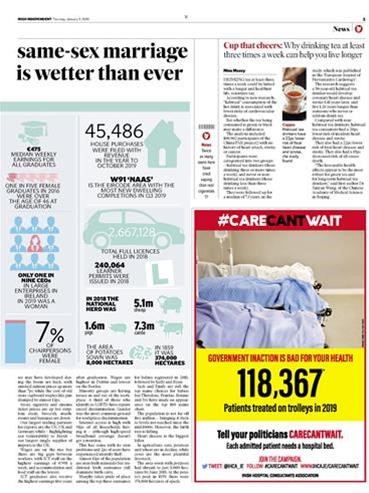 Irish Independent, Page 3, 9 January 2020