IHCA statement in response to the HIQA Healthcare Overview Report 2020
By
dara
Tuesday, 10th August 2021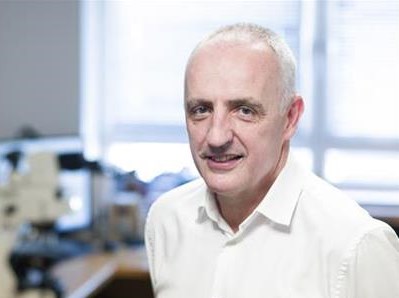 Commenting on the overview of HIQA's monitoring of healthcare services in 2020, Prof Rob Landers, Vice President, Irish Hospital Consultants Association, said:
"While the report details some areas of improvement made in our health service last year, it is clear that we still face the same long-standing issues in our system, namely, workforce shortages, chronic overcrowding and widespread capacity deficits. 
"This is before we even consider the impact that COVID-19 has and continues to have – and which has changed the face of healthcare. 
"What's not changed, however, is the unacceptable number of people currently waiting on some form of list to see or be treated by a hospital consultant. Almost 1 million people now face this situation and such record waiting lists existed long before the pandemic exacerbated the problem. 
"This pandemic and more recently, the cyberattack have exposed deep fundamental deficiencies in our health system which we always knew were there, but which have now been exposed in a way previously unseen.
"The impact of years of underinvestment and a lack of strategic leadership continues to hamper the provision of timely and efficient care. 1 in 5 hospital consultant posts continue to remain unfilled as needed, with some medical specialties experiencing far greater vacancy rates. 
"Meanwhile, 385 patients waited on trolleys in our public hospitals today which is the 21st time since the start of the pandemic last March that the figure has gone over 300, but the second time it has done so this week already. More than half (11) of those breaches of 300 patients or more on trolleys have occurred in the past month - a worrying indicator for the winter ahead.
"Today's trolley figures are one greater than the 384 described in 2006 by then Minister for Health Mary Harney as a 'national emergency' and the lack of meaningful action or urgency today to address this issue demonstrates a complete lack of understanding of just how bad things have gotten.
"The continued risk of COVID-19 infection means that any overcrowding in our Emergency Departments is unacceptable and cannot be tolerated. Such overcrowding will also result in the further cancellation of scheduled care, which has already been decimated as a result of the pandemic.
"Our hospitals face a near-insurmountable challenge if urgent action is not taken now to address these issues. It is in the interest of all in the healthcare system to create an environment that medical specialists and wider staff want to work in, and that patients have trust in. 
"The ongoing hospital consultant contract negotiations are critical to this and must be successful in finding workable solutions to the root causes of our recruitment and retention crisis." 
 
ENDS
Media Contact: 
Barry Murphy │ barry@weare360.ie │ 087 266 9878