Statement: Hospital consultants express concerns over long-term commitment to funding women's health services
By
dara
Wednesday, 12th February 2020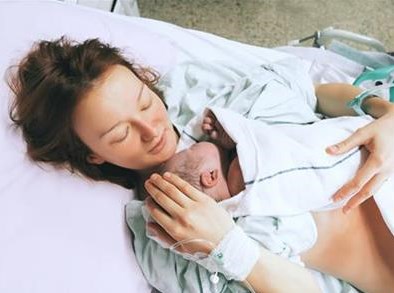 IHCA President, Dr Donal O'Hanlon: "The findings of HIQA's monitoring report on maternity services today outlines a familiar story with our health services – a promising national launch of a health strategy, but a lack of follow through.
"It is very concerning and disappointing that four years into the lifetime of the National Maternity Strategy, the commitment to fund and implement its recommendations is being delayed. This is failing many, many women.
"Currently there are 31,719 women waiting for gynaecological services across our public hospitals and almost a fifth of these women are waiting for 12 months or more.
"The consultant recruitment and retention crisis is a major factor and despite having the third highest birth rate in the EU, Ireland has less than half the EU average number of specialists in Obstetrics and Gynaecology.
"The Strategy committed to recruiting 100 more consultants in obstetrics and gynaecology over the ten-year period to bring Ireland up to UK standards. With approximately 20 additional consultants hired since 2016, the HSE has already missed its target of appointing 10 additional consultants a year by 50% and would have to hire an additional 20 consultants this year alone to reach the level recommended in the Strategy.
"Promised specialist perinatal mental health services were due to be established in maternity network hubs to treat women directly and provide expert advice to other maternity units in the country. It is extremely disappointing that the €370,000 required for the operation of the Galway University Hospital Specialist Perinatal Mental Health Service, for example, has been diverted. 
"At the same time, the HSE is failing to adequately fund the Strategy. An €80 million increased investment was foreseen in 2018, providing an additional €8 million on average for each of the 10 years. However, the total funds spent was around half that amount (€4.55 million) in 2018; there was no development funding in 2019; and of greater concern, the HSE Service Plan for 2020 has allocated just €1.5 million this year and a further €1.5 million in 2021. 
"This funding, at one fifth of the planned levels, falls significantly short of the annual funding required to implement the Strategy.
"We need a clear and consistent commitment from Government that it will restore and ringfence the additional €80 million in funding required to implement the National Maternity Strategy. The women of Ireland have been let down by our health services in the past and have been made many promises in recent years, which the Government and health service management must now honour".
 
ENDS. 
Media Contacts: 
Lauren Murphy | lauren@pr360.ie | 01 637 1777 | 083 801 5917
Barry Murphy| barry@pr360.ie | 01 637 1777 | 087 266 9878