Delivery of new Major Trauma Services hinges on Government addressing hospital consultant crisis
By
dara
Tuesday, 27th April 2021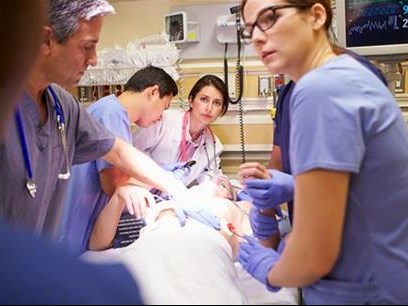 Commenting on today's announcement concerning the proposed development of Major Trauma Services, Irish Hospital Consultants Association President, Prof Alan Irvine, said:
"The announcement of the proposed development of Trauma Services is welcome and long overdue. International experience has shown that the development of such trauma services improves survival rates for patients sustaining major trauma by up to 25% and also leads to dramatically improved outcomes for those who suffer such trauma or injury.
"As with the decision to develop and resource cancer care over a decade ago, trauma services and care require the necessary levels of infrastructure and specialist staff to improve survival rates and outcomes.
"It is therefore vitally important that our hospitals are enabled to appoint the required specialist consultant staffing to fully operationalise these plans and for patients to benefit from this much-needed investment. Any further delays to delivering on this will impact on patient healthcare outcomes and major trauma survival rates. 
"The provision of trauma care is challenging, stressful work often delivered at night and during the weekends. It is essential that Ireland attracts and retains the highly-skilled medical and surgical consultants required for these services and that we so desperately need across our public hospitals. We are currently failing in this regard, and our trauma and acute hospital services are left vulnerable as a result of the uncompetitive environment in our health system due to the discrimination imposed on hospital consultants appointed on contracts since 2012 and future appointees. 
 
"The Government and health authorities need to work with us to tackle the hospital consultant recruitment and retention crisis as a priority step. Otherwise the delivery of the planned Major Trauma Services risks being seriously undermined to the detriment of our patients."
ENDS
For media enquiries, please contact 360: 
Barry Murphy | barry@weare360.ie | 087 266 9878
Lauren Murphy │ lauren@weare360.ie │ 083 801 5917