New survey confirms that Government policy is negatively impacting patients and doctors
By
webtradeadmin
Wednesday, 3rd July 2019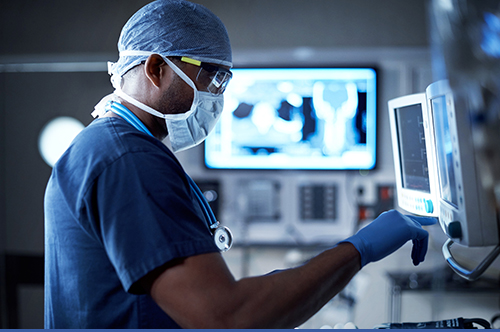 The Irish Hospital Consultants Association (IHCA) has said that a new survey from the Medical Council confirms that the Government's policy towards new entrant consultants is driving our highly trained doctors and consultants abroad and undermining acute hospital care for patients.
The "Your Training Counts" survey from the Medical Council which interviewed over 750 trainee doctors and interns, found that over a third of the respondents worked 60 hours or more in a typical week, resulting in more than half of this group (56%) being involved directly or indirectly in an adverse event in the previous twelve months. In effect, the report confirms that there is a correlation between understaffing, excessive working hours and adverse patient events.
Dr Donal O'Hanlon, IHCA President, said: "It is essential that lessons are learned from the report published today. It is widely acknowledged that our acute hospital services have too few consultants, with around 500 permanent posts either vacant or filled on a temporary basis. This is resulting in an overstretched work environment and is adversely impacting on the quality and safety of care that doctors and consultants can provide to patients."
The report also confirms that almost three quarters (73.1%) of respondents said they are considering practising medicine abroad because they feel they can earn more abroad, with two thirds of trainee specialists considering working abroad because they feel their working hours in Ireland are too long. Over four in five (81%) of trainee respondents are considering practising medicine abroad because they feel their workplace is understaffed.
"The Government must sit down with the IHCA and work with us to end the medical brain drain and ensure that Ireland becomes an attractive place to pursue a medical career and fill all our consultant posts," said Dr O'Hanlon.
The IHCA believes that the lack of access and increasing wait times are being exacerbated by the fact that almost 1 in 5 permanent consultant posts in our public health service are either unfilled or filled by temporary appointments. Added to this, Ireland has the lowest level in the EU of consultants working in our health service (43% below the EU average).
According to the latest waiting list figures for the end of May, over 556,000 patients are now waiting to see a consultant for an outpatient appointment, while a further 68,000 who had been assessed by a consultant are waiting for follow-on treatment. 
Unsurprisingly, many of the clinical areas with the highest number of consultant shortages and unfilled posts are also those with the largest numbers of patients waiting to see a consultant.
The public, patients and other stakeholders can follow a campaign recently launched by the IHCA to highlight the shortage of consultants and the impact of this on waiting lists, and add their voices via Twitter by following #CareCantWait and through the IHCA website www.ihca.ie.
ENDS
For further information contact:
James Dunny, FleishmanHillard, 086 388 3903