"Laser-Like focus needed on the two things every patient relies upon the most—beds and Consultants" — warns IHCA President
By
dara
Friday, 30th September 2022
Waiting lists, staff vacancies and burnout levels among Consultants all continue to grow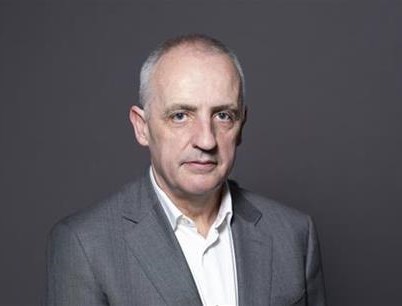 •    Ireland's hospital Consultants meet to discuss the causes and impacts of 910,000 people waiting to be assessed and treated;
•    Over 900 permanent hospital Consultant posts vacant or not filled as needed;
•    Almost 8 in every 10 Consultants are screening positive for burnout;
•    "Getting contract discussions right a watershed moment for those patients waiting too long for care." – Prof. Rob Landers
The Irish Hospital Consultants Association (IHCA) says that patients must remain the priority as their members struggle to meet the demand of assessing and treating increasing numbers of people without the required hospital capacity, Consultant staffing or essential resources. 
The IHCA, which represents over 95% of hospital Consultants in Ireland, will see its members gather tomorrow (Saturday 1 October 2022) for their annual conference, where ongoing and acute issues like spiralling waiting lists and vacant Consultant posts will top the agenda. 
Speaking ahead of the conference, newly appointed IHCA President, Professor Rob Landers, said that "demand has long since outstripped supply when it comes to acute hospital care" and called for a "laser-like focus" on the two things every patient relies upon most—beds and Consultants.
The IHCA has previously warned that some 5,000 hospital beds are needed by 2030, alongside significant increases in Consultant staffing levels to treat patients. But with 40% less hospital specialists than the EU average and over 900 permanent posts vacant or filled on a temporary basis, Prof. Landers is increasingly concerned about the continued exodus of highly trained medical and surgical talent from the Irish health service:
"Studies undertaken by colleagues have quantified that almost 8 in every 10 Consultants are screening positive for burnout. You look at the numbers—some 910,000 people waiting to be assessed and treated by a hospital consultant, over 900 permanent hospital consultant posts unfilled, and you worry. When you see the working conditions and demands placed on people in a hospital environment, in particular non-consultant doctors who are in the formative part of their careers, you worry."
The IHCA say they have additional concerns this Winter around the impact on hospitals of the cost-of-living crisis and the knock-on this may have on people's ability to care for themselves at home or to access care from a professional. 
''We do everything we can and should do to help, often in partnership with our health and social care colleagues. Because that is what we do. But the sustainability of such realities—for patients and us as the ones they depend upon are in focus like never before. The risk of blowout is crystalising.''
There have been consistent calls on Government to incentivise highly skilled specialists to stay in the Irish health service by ending the decade-long pay inequity and restoring parity for Consultants appointed after 2012. Prof. Landers says current contract negotiations provide that opportunity:
"After a decade of turbulence, we should be doing everything possible to unify the health system and make it a place where highly skilled people want to practise.
"For too long, the numbers have been moving in the wrong direction. As a result, morale across the hospital landscape is teetering. Getting these contract discussions right is therefore a watershed moment—for those patients waiting too long for care."
Prof. Landers also noted comments this week by both the Minister for Health and Secretary General of the Department of Health acknowledging retention challenges and the need for extra Consultants. 
ENDS
Notes: 
The 34th IHCA Annual Conference will take place on Saturday 1 October 2022 in Dublin. 
Conference attendees will hear from a range of speakers - including mental health, emergency medicine and infectious diseases - from across the Irish healthcare service, as well as Irish political representatives and health experts from the UK and Australia. 
For media enquiries, contact 360, A FINN Partners Company:
Niamh Kinsella | niamh.kinsella@finnpartners.com | +353 (0)87 921 9711
Lauren Murphy | lauren.murphy@finnpartners.com | +353 (0)83 801 5917