Cancer patients across Munster impacted by consultant recruitment and retention crisis at Cork University Hospital
By
Friday, 21st June 2019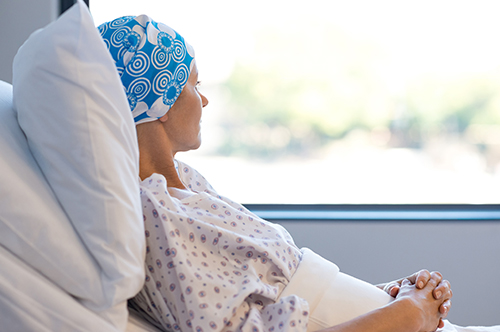 Consultant posts at CUH key to early diagnosis and treatment of cancer either unfilled or filled on a temporary basis
10 consultants delivering cancer services have resigned from CUH
New data compiled by the Irish Hospital Consultants Association (IHCA) today (Friday, 21 June 2019), in respect of cancer services at Cork University Hospital (CUH) reveal the extent to which the consultant recruitment and retention crisis is impacting on the delivery of such services at the hospital.
CUH is a leading National Cancer Centre, part of the HSE National Cancer Control Programme. It provides cancer services to people from the counties of Cork, Kerry, Tipperary, and Waterford. 
Today's opening of the new €40 million state-of-the-art Radiation Oncology Centre in CUH is in stark contrast with the Government's policy that is the cause of the unprecedented Consultant recruitment and retention crisis.
The IHCA has highlighted that in the recent years 13 consultants resigned from Cork University Hospital (CUH) in addition to regular retirements. Ten of the 13 post holders were involved in the delivery of cancer services at the hospital.
A significant number of permanent consultant posts central to the delivery of cancer care are also either vacant or filled on a temporary basis. They include posts in Radiology, Radiation Oncology, Medical Oncology, Pathology, Surgery and Anaesthetics. Other vacancies exist in Emergency Medicine, Paediatrics, Gastroenterology, Cardiology, and other medical specialties.
IHCA President Dr Donal O'Hanlon said that four of the seven permanent radiation oncology posts at CUH (57%) are either vacant or filled on a temporary basis. One of the five (20%) Medical Oncology posts is also vacant.
These and other vacancies, often for lengthy periods, are undermining the delivery of cancer care in CUH, one of the largest Cancer Centres in the country.
"The Radiology Department has only about 80% of its requirement of 18 posts. There are vacancies in neuroradiology and breast radiology and there is a need to approve a further two permanent posts taking account of the workload," explained Dr O'Hanlon.
As a result of these significant deficits, cancer services at the hospital are currently restricted. The provision of full 24/7 inpatient and outpatient radiology services has been adversely affected. There are simply not enough radiologists to maintain the service, with restrictions on outpatient CT and ultrasound imagery."
The IHCA President added that two pathology posts at CUH are unfilled, including one in Haematology, and one BreastCheck Histopathologist. Furthermore two new pathology posts need to be approved in view of workload pressures.
"Nationally, there are currently around 560,000 people waiting for an outpatient appointment and 25,000 outpatients alone at CUH. The fact that 1 in 5 permanent hospital consultant posts in our acute hospitals are either unfilled or filled on a temporary basis is a significant factor.
"The shortage of consultants in cancer services at CUH shines a light on the impact of these shortages, in just one area of medicine, but they are replicated right across our acute hospitals and in almost every surgical and medical speciality, including urology, emergency medicine, obstetrics/gynaecology, cardiology and psychiatry " added Dr O'Hanlon.
The Government's own Cancer Control Programme 2017-2026 itself acknowledges the importance of "increasing access to, and the capacity of, diagnostic services, as well as creating rapid referral pathways, are also recognised as crucial to early diagnosis[1]". Unfilled consultant posts at CUH will prevent this stated objective from being realised.
"A damning, but as yet unpublished report, from HSE National Doctors Training and Planning (NDTP) unit has confirmed that the consultant recruitment crisis is the root cause of extensive patient safety and care concerns throughout our acute hospital services," said Dr O'Hanlon. "That report needs to be published immediately and the concerns it has highlighted addressed."
The IHCA President added that around 500 permanent consultant posts nationally cannot be filled due to the Government's persistent policy that is driving our highly trained much needed specialists abroad and contributing to Ireland having the worst waiting list figures in Europe.
"For potentially life limiting conditions, such as cancer, care simply cannot wait, and early diagnosis and treatment is critical to achieving the best outcomes for patients.
"Last week the IHCA launched its #CareCantWait campaign to highlight patients' continuing lack of access to acute hospital care and increasing waiting times for consultant appointments.
Public and patients can follow the campaign and add their voices via Twitter and through the IHCA website www.ihca.ie. The campaign aims to send a message to policymakers that the consultant crisis must be addressed," added Dr O'Hanlon.
ENDS
For further information, contact:
Julian Davis
FleishmanHillard
Mob. 086 2531269