Statement by the Irish Hospital Consultants Association on the publication of the Irish National ICU Audit Report
By
dara
Wednesday, 12th February 2020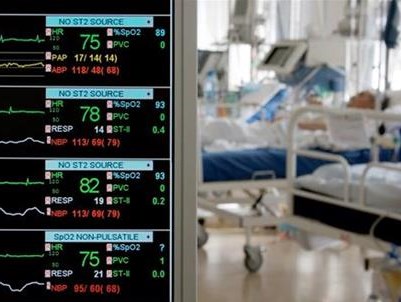 Consultant in Intensive Care and Anaesthesia, Dr Tom Ryan: "The Irish National Intensive Care Unit Audit Report today comes as no surprise to those of us who are working on the front-line of our health service. The impact of under-resourced and understaffed Intensive Care Units (ICUs) is felt on a daily basis. 
"It's a serious concern to have our ICUs operating at almost full capacity with up to 96% occupancy in some units. This is dangerous territory to be in for the safety of current and future patients, as we need and have a duty to be able to respond to any incident that comes through the door. 
"Meanwhile, national ICU bed capacity increased by 6% last year – still 25 fewer beds than we had a decade ago and 33% below the target recommended in the Department of Health's Capacity Review in 2018. It is utterly shameful. 
"We are still working our way through a major winter trolley crisis, which has not been helped by the fact that we have serious, ongoing deficits in the number of beds and consultants in our acute public hospitals. 
"Ireland consistently lags behind our European neighbours in the provision of intensive care beds. We have on average only 6.0 beds per 100,000 population compared with the EU average of 11.5 per 100,000 – almost twice as many.
"On consultant staffing, we have less than half of the recommended 82 intensive care consultants needed to provide the highest standards of specialist care for critically ill patients across our hospitals.  
"Today's report is another clear signal that our Government and health service management's strategies and plans are not working. Intensive care patients have complex and demanding needs, and they deserve the very best chance of survival and subsequent improved health outcomes." 
ENDS. 
Media Contacts:
Lauren Murphy | lauren@pr360.ie | 01 637 1777 | 083 801 5917
Barry Murphy| barry@pr360.ie | 01 637 1777 | 087 266 9878