Waiting list targets may never be met due to record high bed occupancy rates and appointment cancellations
By
dara
Friday, 14th April 2023
Government must reduce record 95% bed occupancy rates by rapidly delivering extra capacity in our hospitals if waiting lists are to be addressed;
41,000 appointments and operations cancelled in January and February alone will further increase pressure on Waiting List Action Plan for 2023; 
885,600 people on some form of public hospital waiting list at end of March; an increase of 15,500 since the start of the year and an additional 300,000 (52%) compared with May 2017 when Sláintecare published;
Consultant vacancies remain at record high of 915 permanent posts vacant or filled on a temporary basis;  
IHCA President Prof Robert Landers: "Occupancy rates at this extreme level result in regular bed shortages, increased numbers of admitted patients being treated on trolleys, higher levels of healthcare acquired infections and cancellation of appointments in addition to growing waiting lists." 
The Irish Hospital Consultants Association (IHCA) has today (Friday 14 April 2023) warned that waiting list reduction targets for 2023 will never be met unless hospital bed occupancy rates are significantly reduced by rapidly delivering extra capacity in our public hospitals.
Commenting as the National Treatment Purchase Fund (NTPF) today released its waiting list figures for the end of March, the IHCA said that average bed occupancy rates of over 95% recoded in the first two months of the year significantly contributed to the extreme overcrowding in our Emergency Departments (EDs), which saw over 34,000 admitted patients treated on trolleys the first three months of 2023.1 
Ten hospitals reported a bed occupancy rate of more than 100% during January and February, including: St Luke's Kilkenny (101%), Ennis (104%), Nenagh (105%), Connolly (105%), Tallaght (106%), Mayo (106%), University Hospital Limerick (109%), St Vincent's (111%), Bantry (113%) and Galway University Hospitals (117%).2 These are also some of the hospitals with the largest waiting lists in the country.
Ireland has among the highest hospital bed occupancy rates in the developed world, well above the recommended maximum occupancy rate of 80%-85% and 50% above the EU average of 63.2%.3
Consultants says that occupancy rates at this extreme level resulted in the cancellation of more than 41,000 hospital appointments and operations in the first two months of 2023, in response to the ongoing ED overcrowding crisis. This figure is an underestimation given HSE data is unavailable for a number of hospitals.4
The IHCA say these cancellations will increase waiting lists further, which at the end of March totalled 885,600 people on some form of NTPF waiting list.5 This is an increase of 15,500 since the start of the year and an additional 300,000 (52%) people on waiting lists compared with May 2017 when Sláintecare was published.  
Such high rates of bed occupancy and the continued cancellation of operations is likely to prevent the Government's €443m Waiting List Action Plan reaching its target of reducing waiting lists for outpatient appointments and inpatient and day case treatment and procedures by 69,000 (10%) by the end of the year compared with the number waiting at the start of 2023.6
Commenting on today's NTPF figures, IHCA President Professor Robert Landers said: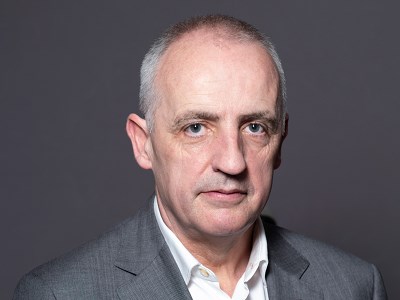 "Occupancy rates at this extreme level result in regular bed shortages, increased numbers of admitted patients being treated on trolleys, higher levels of healthcare acquired infections and cancellation of appointments in addition to growing waiting lists.
"Without a sufficient number of additional hospital beds, waiting lists will continue to increase and maintaining bed occupancy levels at 80%-85% will be impossible.
"Around 5,000 additional hospital beds are needed by 2030 alongside a total of at least an additional 2,000 permanent Consultants to treat patients in a timely manner, bring down unacceptable waiting lists and address population and demand changes. This will require opening more than 700 beds per year over the next 7 years and appointing around 300 additional permanent Consultants on an annual basis. Unfortunately, we have not seen anywhere near this level of investment from Government. 
"Just 157 extra public hospital beds were opened in 2022.7 Furthermore, only 196 additional approved permanent Consultant posts were filled last year,8 despite latest HSE figures confirming there are still 915 approved permanent Consultant posts not filled as needed.9
"Waiting list reduction targets are unlikely to be met by the end of 2023 or indeed for the rest of the decade unless Government urgently addresses the twin deficits of the severe lack of public hospital capacity and Consultant vacancies."
ENDS 
Notes to editors: 
1.    34,272 admitted patients were treated on trolleys the first three months of 2023: 12,943 in January; 10,040 in February; and 11,289 in March: TrolleyWatch.
2.    HSE PQ response to Deputy David Cullinane, 30th March 2023: https://www.ihca.ie/_fileupload/PQ%2012388_23%20Deputy%20David%20Cullinane%20Bed%20Occupancy%20Jan%20Feb%202023%2030032023.pdf
3.    Eurostat.
4.    HSE PQ responses to Deputy David Cullinane, 28th March 2023: https://www.ihca.ie/_fileupload/PQ%2012379_22%20and%2012380_22%20Deputy%20David%20Cullinane%20Cancellations%20Jan%20Feb%202023%2028032023.pdf
5.    Analysis based on latest NTFP data as at end of March 2023: https://www.ntpf.ie/home/nwld.htm
6.    2023 Waiting List Action Plan: https://www.gov.ie/pdf/?file=https://assets.gov.ie/249526/8b203212-06b9-4ddc-96f7-9938b0707e19.pdf#page=null
7.    HSE PQ response to Deputy Jim O'Callaghan, 15th February 2023: https://www.hse.ie/eng/about/personalpq/pq/2023-pq-responses/january-2023/pq-4772-23-jim-o-callaghan.pdf; and HSE PQ response to Deputy Cullinane, 4th November 2022: https://www.hse.ie/eng/about/personalpq/pq/2022-pq-responses/october-2022/pq-51445-22-david-cullinane.pdf
8.    HSE NDTP Consultant Matching Report as at December 2021: https://www.hse.ie/eng/staff/leadership-education-development/met/consultantapplications/rep1/consultant-post-matching-report-q4-20211.pdf; and HSE NDTP Medical Consultant Workforce as at 3 January 2023: https://www.hse.ie/eng/staff/leadership-education-development/met/consultantapplications/rep1/medical-consultant-workforce-qtr-4-report-2022.pdf
9.    There were 915 approved permanent Consultant posts not filled as needed as at 7 February 2023, including 498 vacant posts, 326 temporary/locum filled posts, 66 posts filled by agency staff, and an additional 25 posts with 'unknown' status which are not yet filled: HSE NDTP PQ response to Deputy David Cullinane, 13 February 2023: https://www.hse.ie/eng/about/personalpq/pq/2023-pq-responses/february-2023/pq-4913-23-david-cullinane.pdf
For Media Enquiries Contact:
Niamh Kinsella | niamh.kinsella@finnparters.com | 087 921 9711